Did you know you scroll 90 meters every day?…. This fun fact but also useful tips & tricks could be learned at the exclusive event happening for the selected brands, agencies and Facebook partners. We were one of the lucky ones;)
The attention span is extremely short
It is similar as in the digital world. The things working a year ago are not working today. The digital environment is changing fast and the human interaction with it as well.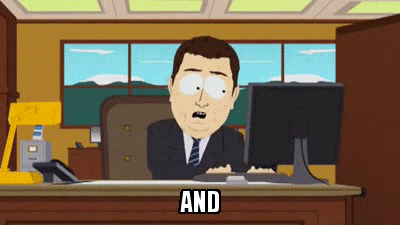 People on facebook scroll 1.7x faster than at Facebook's beginnings. Young people spend 2.5x less time, consuming content than people 50+. The point is… Your post needs to grab attention within a blink of an eye. Nothing new right;) So do high-quality, cut-through content and laser-sharp targeting.
Work with detail when creating videos
This means that you need to serve information to your audience, the way, which keeps a viewer to watch a Facebook video until its end.
Divide video into the sequences which will keep the attention of a viewer – 3s. 6s. 10s. And during the whole length of the video.
This is how it works in practice:
65% of people which got interested in the information in the 3rd second has finished watching the video in the 10th second
45% of people who got interested in the information in the 10th second has watched the video 30 seconds.
The McDonald video is a great example of how to do it. They are beautifully playing with the viewers' attention from the beginning until the end
Optimize Optimize Optimize
Many brands are re-using their TV content for Facebook. PLEASE DON'T!!!
People are behaving completely different when they watch TV from the couch and when they scroll the feed on a phone.
Below is a TV ad by OldSpice shortened to 7 seconds. (understand optimized for Facebook)
The results:
Ad recall lift of the video optimized for Facebook is higher by 17 points compared to a TV spot.
Keep in mind:
first 3 seconds defined whether or not will be the video watched until the end
optimize TV spots for Facebook: Make the video shorter and highlight the main points interesting for the viewer.
Branding in a video: viewers should always see your branding. Do not let them think that they are watching your competition's ad. Use small logo in the bottom-right corner or use branded colors.
Format 1:1 (stories in vertical full screen): Keep in mind that your audience is watching your videos on different devices. Don't be naive to think that they will turn the phone to watch the video on full wide-screen. Optimize it for mobile. When it comes to stories, you got to look native so vertical videos are a must.
Subtitles are MUST have: Majority of people are watching videos with the sound off. Do not import the subtitles into a native video. It might be impossible to read on mobile. Import the srt. file on the Facebook instead. The subtitles will be optimised for mobile and desktop as well.
Feed is fast = We are fast
Fun fact: our finger runs on the feed over 90 meters every day.
This will not make our finger a new Hussain Bolt. However, it is a good thing to realize how fast are we consuming information. Well, just try it for your self;)
Pretty fast, don't you think?
The point is that people are consuming fast and your challenge is to stop them for a while and consume your brand message for a bit longer than usual.
There are 3 ways how users are behaving on social media
Lightning-fast scrolling (70% of the times spent with a smartphone) User is sensing just a keywords and do not interact with the information at all. The user is moving from the office to another office, walking to a lunch etc.
Relaxed scrolling (20% of the time spent with a smartphone) the user is reading/consuming the content. It is usually while using public transportation or waiting in the long line.
Back-scrolling (10% of the time spent with a smartphone) Usually at home while watching TV is user reading the post from a day. The user is interacting with the content.
The point is that you need to grab user's attention similarly like Google did it.
https://www.youtube.com/watch?v=Fi2MUL0hNNs
Behind the scene of Instagram
The newest numbers:
800 million active users
500 million daily users
250 million stories are generated by users every day
8 million business profiles
Stories are useful for every occasion
After SnapChat refused to sell its app to Facebook, Mark has decided to steal everything that snap chat got to offer.
The launch of Insta Stories was the most significant update which has changed the way we used to use Instagram.
It did not take a too long when brands adapted to Instastories. It has brought a new opportunity and ways how an audience can interact and consume branded content.
It is a new space/channel to reach a new audience and make them your customers.
Sale & Discounts: make 24-hour story life-time your advantage. Make a limited offer and get an outstanding upsell of your product.
New product launch: Some brands use Insta-Stories as a teaser for new product launch
Exclusivity; choose a content which you will share only on Insta-Stories. This way your audience will not only discover your brand but they will also search for your content.
Tutorials: Divide your stories into a short videos or images connected between each other to create a longer simple tutorial
Behind the scenes: how the organization or company work can be an interesting piece of content for your audience
That's all folks. We got to learn much more on the facebook day. But if I wanted to include everything we would need to release a new book.
So someday we will bring you next part of information and knowledge brought to us by Facebook.